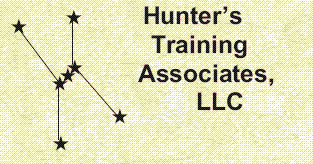 Course Description
Introduction to z/OS UNIX
Course Code: U-510
Recommended Duration: 3 Days
Benefits
Students who complete this course will be able to use many of the capabilities of UNIX System Services running under z/OS. This is an intense, practical encounter with the UNIX world as implemented on the z/OS platform.
Audience
Programmers experienced with working in an OS/390 or z/OS environment who will be designing and coding applications that are to be run using z/OS UNIX.
Prerequisites
At the very least, the student entering this course should have a strong background in using TSO/ISPF under OS/390 or z/OS.
Related IBM Materials
This course is drawn from these and other IBM manuals; access to these publications in the classroom is desirable but not required:

SA22-7801 - z/OS UNIX User's Guide
SA22-7802 - z/OS UNIX Command Reference
Major Topics Include
Introduction to z/OS UNIX
IDs and profiles
Shell commands
The OMVS interface
Environment variables
The Hierarchical File System (HFS)
File permissions
File copying and moving
Displaying, editing, and browsing data in the HFS
Piping and redirection
ISHELL facility
Introduction to UNICODE
Locales and Internationalization
Compressing, uncompressing, archiving and unarchiving HFS data
Introduction to the Web - Web servers on z/OS
Introduction to Markup Languages (SGML, HTML, XML)
Creating and maintaining Web pages on the mainframe
Accessing HFS files through batch jobs
Submiting batch jobs from the shell
Accessing z/OS UNIX via telnet
The UDList utility (ISPF 3.17)
Exercises
There are 19 hands-on exercises, as well as a number of structured Computer Experiments.