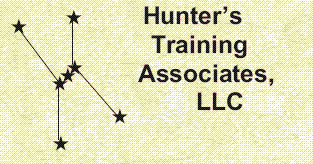 Course Description
z/OS Assembler Programming Part 4: z/Architecture and z/OS
Course Code: C-500
Recommended Duration: 4 Days
Benefits
Students who complete this course will be able to write or maintain Assembler programs that use hardware instructions introduced with z/Architecture and related techniques introduced with z/OS.
Audience
Experienced Assembler programmers needing to update their knowledge to include hardware and Assembler instructions and techniques that have become available with z/Architecture and z/OS. Systems programmers may also benefit from this course as a first exposure to the System z hardware and z/OS software.
Prerequisites
Experience writing or maintaining Assembler applications; knowledge of predecessor capabilities such as covered in course z/OS Assembler Programming Part 3: Update
Related IBM Materials
This course is drawn largely from this IBM manual; access to it in the classroom is recommended but not required:

SA22-7832 - z/Architecture Principles of Operation

Major Topics Include
z/Architecture overview
z/OS overview
Linkage and AMODE issues
Register management: preserving left hand word values
Register management: working with 64-bit values and 32-bit values
Packed decimal changes: TP
Packed decimal changes: ASCII and Unicode input and output
Packed decimal changes: converting between packed decimal and 64-bit integer
Binary arithmetic: halfword, fullword, doubleword data
Binary arithmetic: arbitrarily long binary numbers
Boolean instructions in 64-bit form
Shifting and rotating bits in registers
Working with data in ASCII
Introduction to Unicode
Working with data in Unicode
Floating point, as it relates to interlanguage communication
V1.2 facilities; IARV64
The Dead Zone
V1.3 update: AMODE64 programs
V1.4 update: new cell pool macros
z990 instruction set
z9 instruction set
Facilities
z/OS V1.5 and HLASM V1.5
z/OS V1R6 changes
z/OS V1R7 - Large format data sets
z/OS V1R8 - new instructions, intro to decimal float
z/OS V1R9 - nothing new for the Assembler applications programmer
z10 instruction set
z/OS V1.10 and HLASM V1.6
z/OS V1.11: not much
zEnterprise (z196, z114) instruction set
z/OS V1.12: macro enhancements
z/OS V1.13: not much
zEC12 instruction set
Exercises
There are eight hands-on exercises; five of them demonstrate using Assembler to generate HTML files from EBCDIC, ASCII, or Unicode inputs.